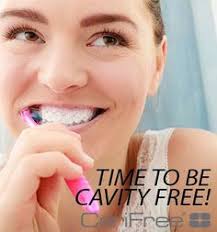 Yes, you really can be cavity-free for life! Once we determine the causative factors involved in your tooth decay problem with a simple questionnaire and oral swab test, we can start the fight to lower and even eliminate your risk for future tooth decay. Common factors involved in tooth decay issues are:
Dry mouth
Acid reflux/heart burn
Too many acidic or sugary foods
Harboring a high level of acid-producing bacteria
Inadequate dental plaque removal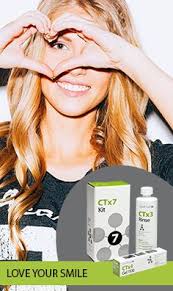 We often prescribe CariFree™ homecare products for patients with decay issues, because they tackle the problem from many different angles. They kill the bacteria that causes tooth decay, encourage the growth of "good bacteria", and strengthen and rebuild damaged tooth enamel. Following necessary dental treatment and the initiation of a custom anti-cavity homecare program, we monitor regularly to make sure that the success is maintained.
Let Drs. Glickman and Findlay help you become cavity-free by assessing your risk for dental Caries in the comfort of the Great-Smile dental spa. Diagnosing the presence of the bacterial infection that causes cavities, and treating the infection using preventive medical techniques rather than traditional "drill and fill" methods, is the first step to becoming cavity free